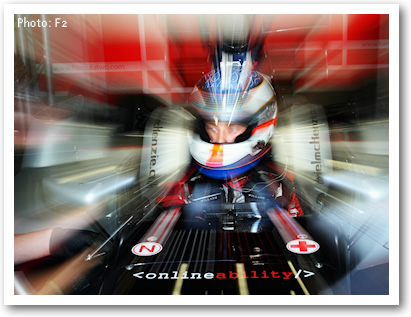 We offer web services for racing drivers, teams and motorsport companies. They have been designed in consultation with talented and experienced racing drivers and coaches including ex-Formula Renault UK champion Duncan Tappy.
In addition to working with him, and spending a season as a small-business sponsor of touring car outfit YourRacingCar.com, we also maintain other driver and management websites.
And for two and a half years we ran the popular news website BritsOnPole.com, an experience that taught us the ins and outs of racing at all levels. It gave us the chance to work with the Renault Formula One team and key F1 sponsors including Shell and Philips – as well as many drivers on both sides of the Atlantic.
What a racing website needs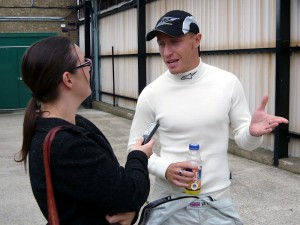 Our experience in working with drivers on their websites, and in running BritsOnPole.com, has taught us a lot about what makes up the ideal racer's site:
It needs to showcase your successes on the track with news, photos and race results.
It needs to promote your existing sponsors, and make it easy for potential new ones to get all the information they need to invest in your career.
It needs to talk to your fans, and give them a way of talking back to you – either on the site itself or by integrating your Facebook and Twitter activities.
And, perhaps most important of all, it needs to be simple to update. We know that if adding new content to a website is a chore, it won't get done – so we aim to build sites you can quickly and easily keep fresh yourself.
And, of course, we'll only be a phone call, text message or email away if you need something more complicated done, like a complete change of look to match a new team or sponsor's branding.
Our services – and what they will cost you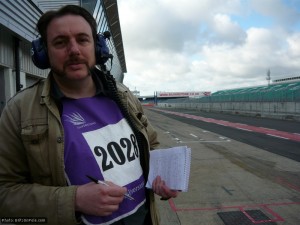 There are two main areas we can help you:
By updating your existing site for you so that you don't need to worry about it.
By designing and building (and perhaps hosting) your new website, whether it's your first one ever or whether it replaces an existing one that needs a new look and fresh content.
Our editorial and website update services can take care of a wide range of tasks for you.
We can spring-clean or renovate your existing website, improving its design and advising on how to improve its performance in search engines, and also advise on how to better integrate social media like Twitter, Facebook or the photo- and video-sharing sites Flickr and YouTube.
We can take responsibility for adding your latest news releases and photo galleries.
And, as former newspaper and online journalists, we also have the skills necessary to write your releases and website content for you. We can work from notes you supply or we can interview you by phone after each race to ensure your quotes are vivid and in-the-moment.
Our pricing for update work is based on an hourly rate of £25 but, for larger tasks such as a site renovation, we will quote a price for the whole project – we don't like jobs where the meter runs and runs. Also, discounts can apply if you are able to carry our branding on your car or racewear.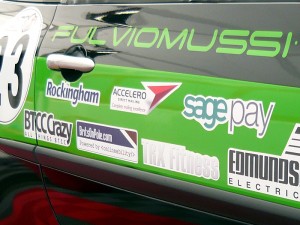 Our website design services range in price from £1,500 to £4,500 depending on the complexity of the work you want done and, again, can be discounted if you are able to carry our logo on your car and/or race suit.
Our aim is to give you everything you need to maintain the site yourself, but for a small monthly charge we can also host the site ourselves and take care of simple regular updates for you.
We also offer a very simple starter site for £495, which is suitable for getting you started on the web, but which does lack flexibility as your career develops.
How to contact us
Phone us on 01462 437503 or use the contact form here. We are also on Twitter as @onlineability.
Further reading: