Onlineability teams up with YourRacingCar.com
By Onlineability,
Onlineability, the Hertfordshire-based communications agency that powers the highly-regarded Brits on Pole motorsport site, is taking its first steps in racing sponsorship with the help of YourRacingCar.com (YRC).
Brits on Pole reports mostly on the fortunes of British drivers competing in open-wheel racing around the globe. When we heard the YRC story we knew it was one we wanted to cover even though the team races touring cars and is therefore a little off our usual beat.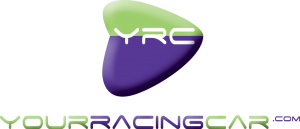 We were impressed by the story of team principal Hannah James, who decided just over a year ago to try funding a racing team through fan power. This means that, rather than relying on the fickle marketing budget of a large company, she sought many small contributions from fans instead.
Read Brits on Pole's full interview with Hannah here, and our YRC news story here.

Hannah also runs sponsorship plans for small and medium-to-larger businesses that include a concrete return on their investment with services like networking and hospitality.
As a result the team was able to field an entry in the 2009 Ginetta G50 Cup, a support race to the ever-popular British Touring Car Championship (BTCC). Driver Fulvio Mussi came fourth overall. In 2010 Fulvio and YRC will be tackling Renault's Clio Cup, again as a support race for the BTCC.
Onlineability director Lisa Hutchins said: "Having interviewed Hannah, and been impressed with her creativity and professionalism, we realised that YRC would be the ideal way for Brits on Pole and Onlineability to take their first steps in motorsport sponsorship.
"We believe this is an incredibly worthwhile thing to do because of the importance of performance engineering to the British economy and because innovations developed for the racetrack so often mean your road car is both safer and greener.
"Hannah makes it easy for small businesses like ours and, as supporters of YRC's Rockingham round to be held at the Northamptonshire racetrack on April 24-25, we're very much looking forward to going along, meeting the team and enjoying the racing."
Hannah said of the partnership: "Brits on Pole is another media portal that epitomises the very passion that drives (excuse the pun) people in motorsport. In an age where there are infinite motorsport resources to draw on to find out who's doing what with whom, it's incredibly refreshing to come across a site dedicated to the exploits of British racers and teams across the globe.
"It's no surprise to discover that behind BritsonPole is a very accomplished web outfit. It's no good just having a news portal, you've got to get people to it, keep it current and write stories that people want to read.
"So what is it that sets Brits on Pole apart from the others? These people actually write stories! They join an esteemed group which includes Crash.net and BTCCCrazy in this respect. They don't regurgitate stylized press releases, opting instead to talk directly to the subject and find a unique angle.
"It's for this and many other reasons that we're proud to carry the branding of Brits on Pole and their mothership, Onlineability this season. They have embraced our story, reported it brilliantly and joined our Deals on Racing Wheels scheme."
• For more information on YourRacingCar.com and the packages available for individuals and companies, visit its website here.
Filed under Things we've done and tagged with British Touring Car Championship, Brits on Pole, Fulvio Mussi, Hannah James, motorsport, Renault Clio Cup, YourRacingCar.com.
Comments: Comments Off on Onlineability teams up with YourRacingCar.com