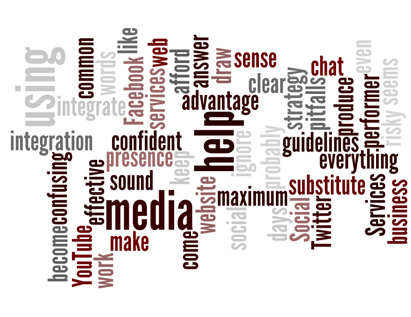 Services like Facebook, Twitter or YouTube aren't the answer to everything and probably won't be a substitute for a sound website of your own – but these days no business can afford to ignore them.
We can integrate such services into your web presence, help you draw up an effective strategy for using them to maximum advantage and work with you to produce guidelines on using them that keep you clear of some of the most common pitfalls.
If it all seems too risky or confusing for words, come and have a chat, and we'll help you make sense of it and even become a confident social media performer.