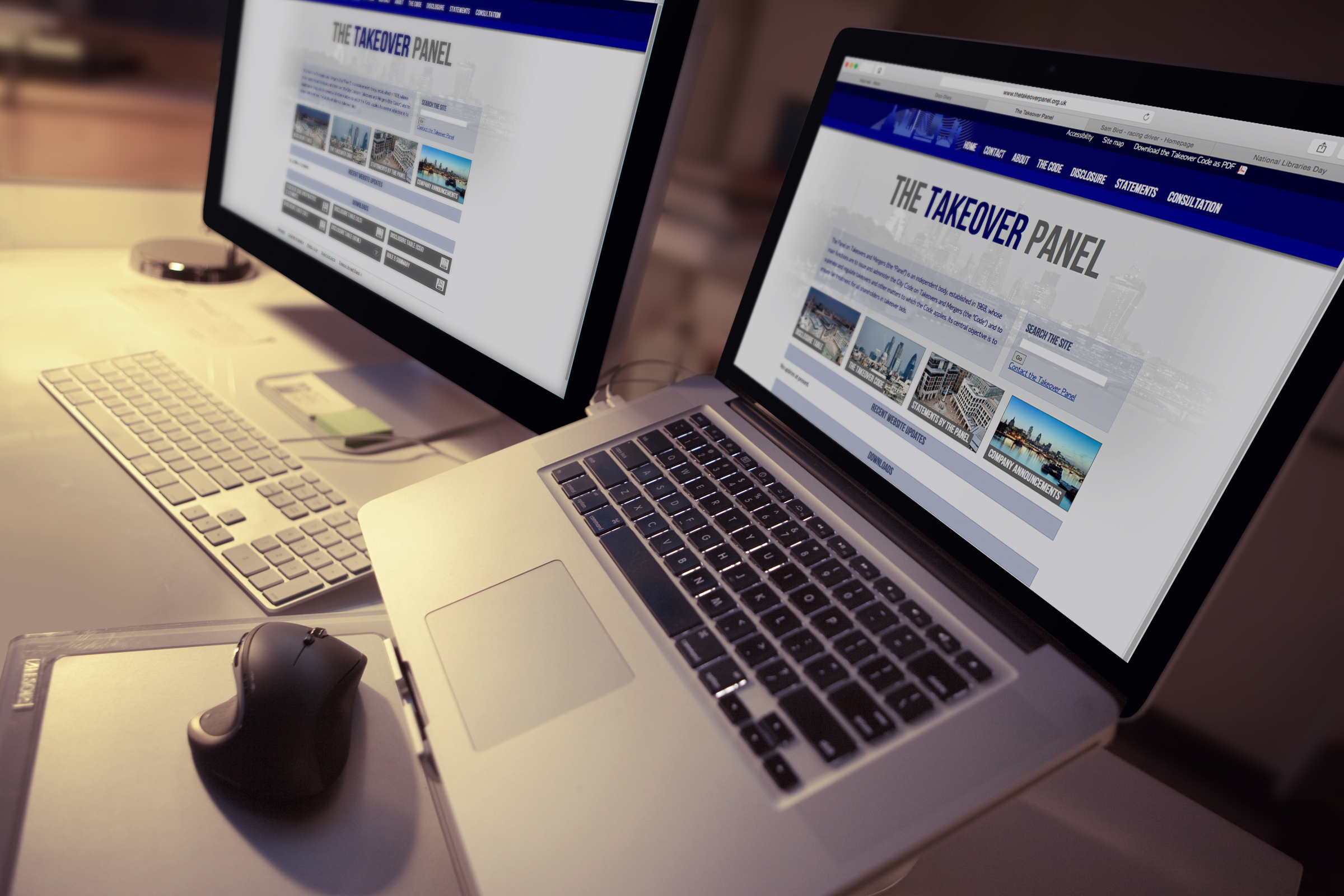 Website support for The Takeover Panel
The Panel on Takeovers and Mergers is an independent body, established in 1968, whose main functions are to issue and administer the City Code on Takeovers and Mergers and to supervise and regulate takeovers and other matters to which the Code applies. Based at the London Stock Exchange, its central objective is to ensure fair treatment for all shareholders in takeover bids.
We were asked to come up with a clean design appropriate to the organisation which was simple for busy staff to use and which met stringent reliability criteria as it needs to be constantly operational. We have since helped to keep the site running and, after some years of successful operation, refreshed its appearance – with the site pictured being the result.